P A P E R   C U T
An exploratory narrative, written and bounded by hand.The binding was inspired on 'fukuro toji' style, and the text flow
explores the contrast between the white paper and the red ink. The size, 75x100 mm, was intended to fit into the palm of a hand.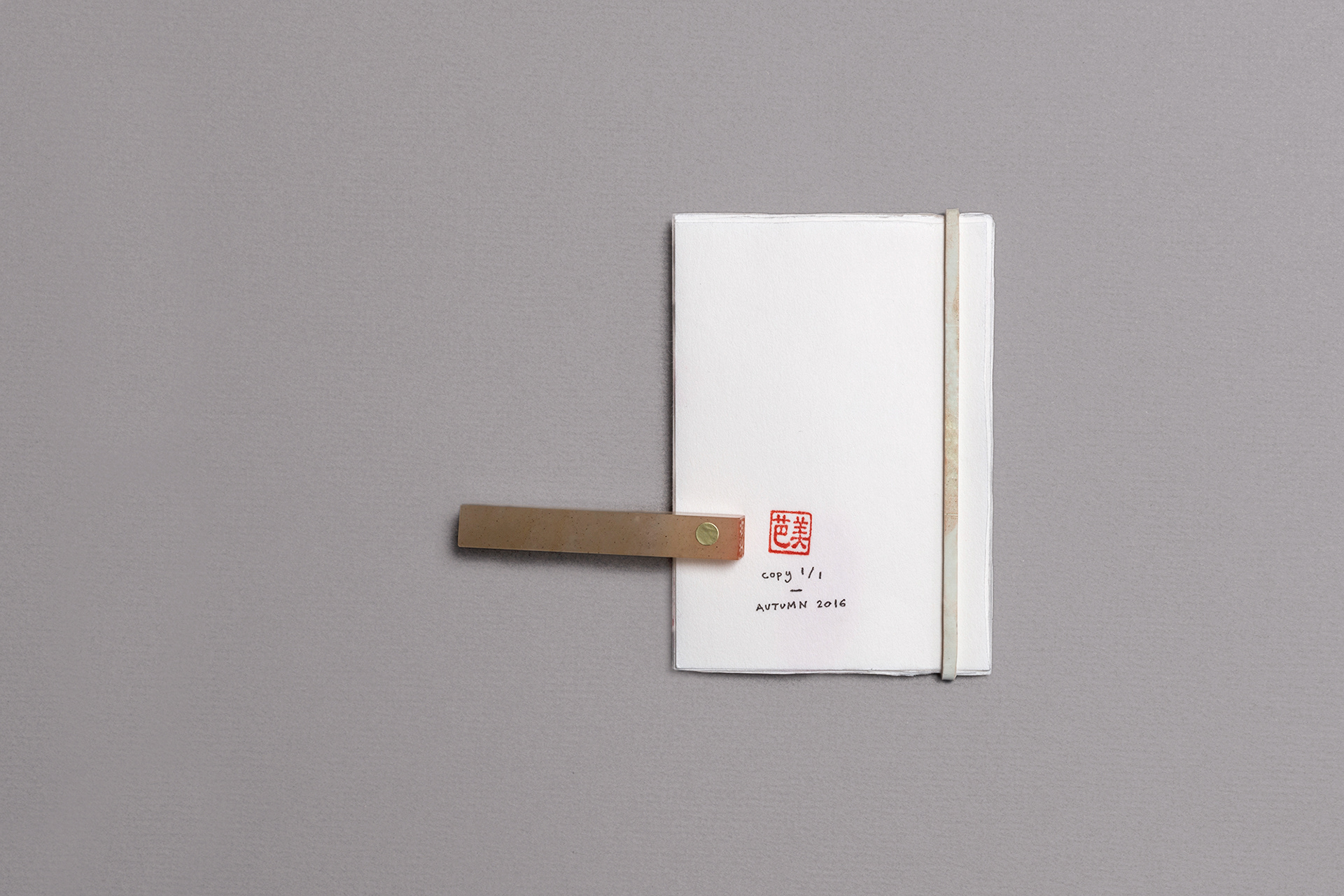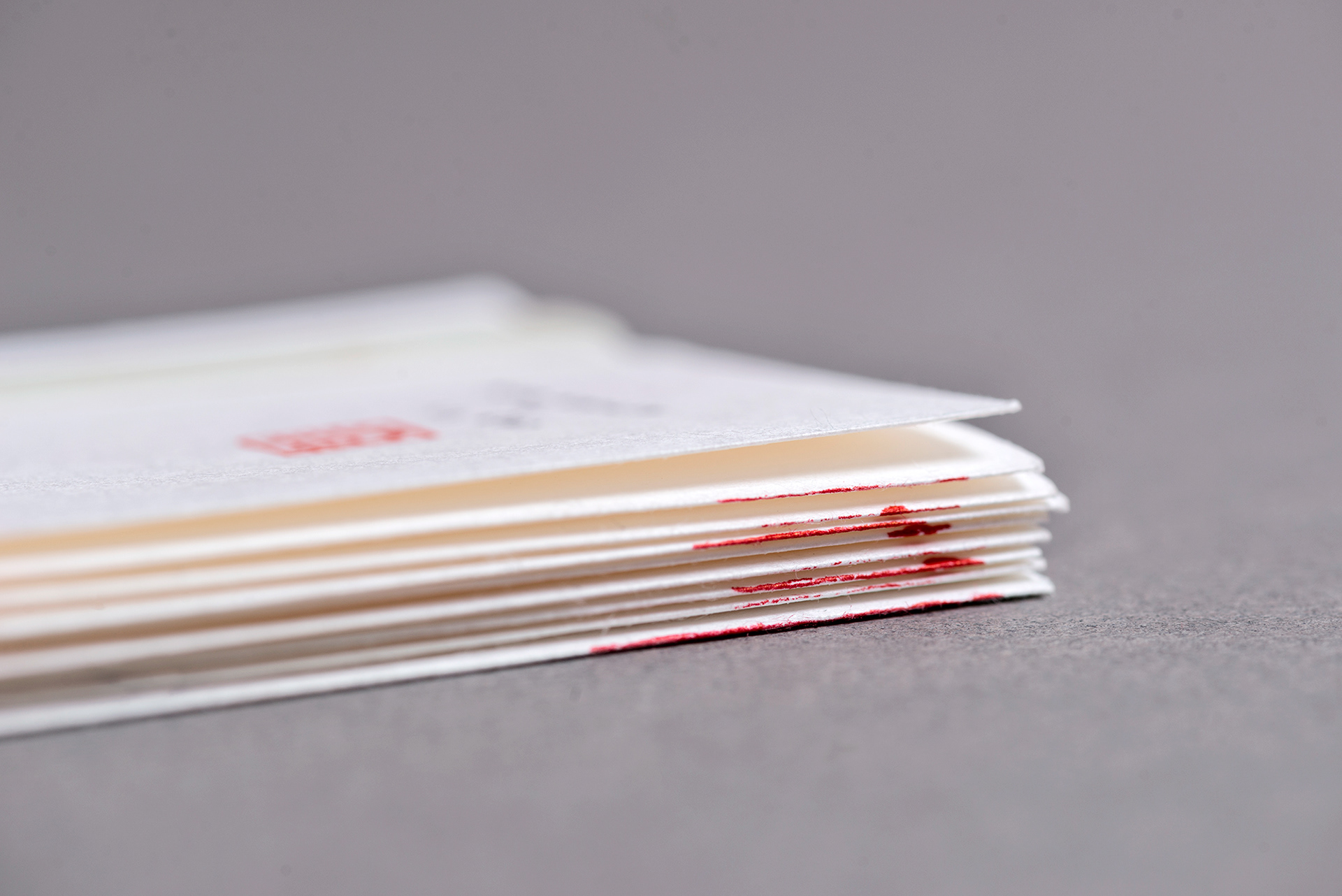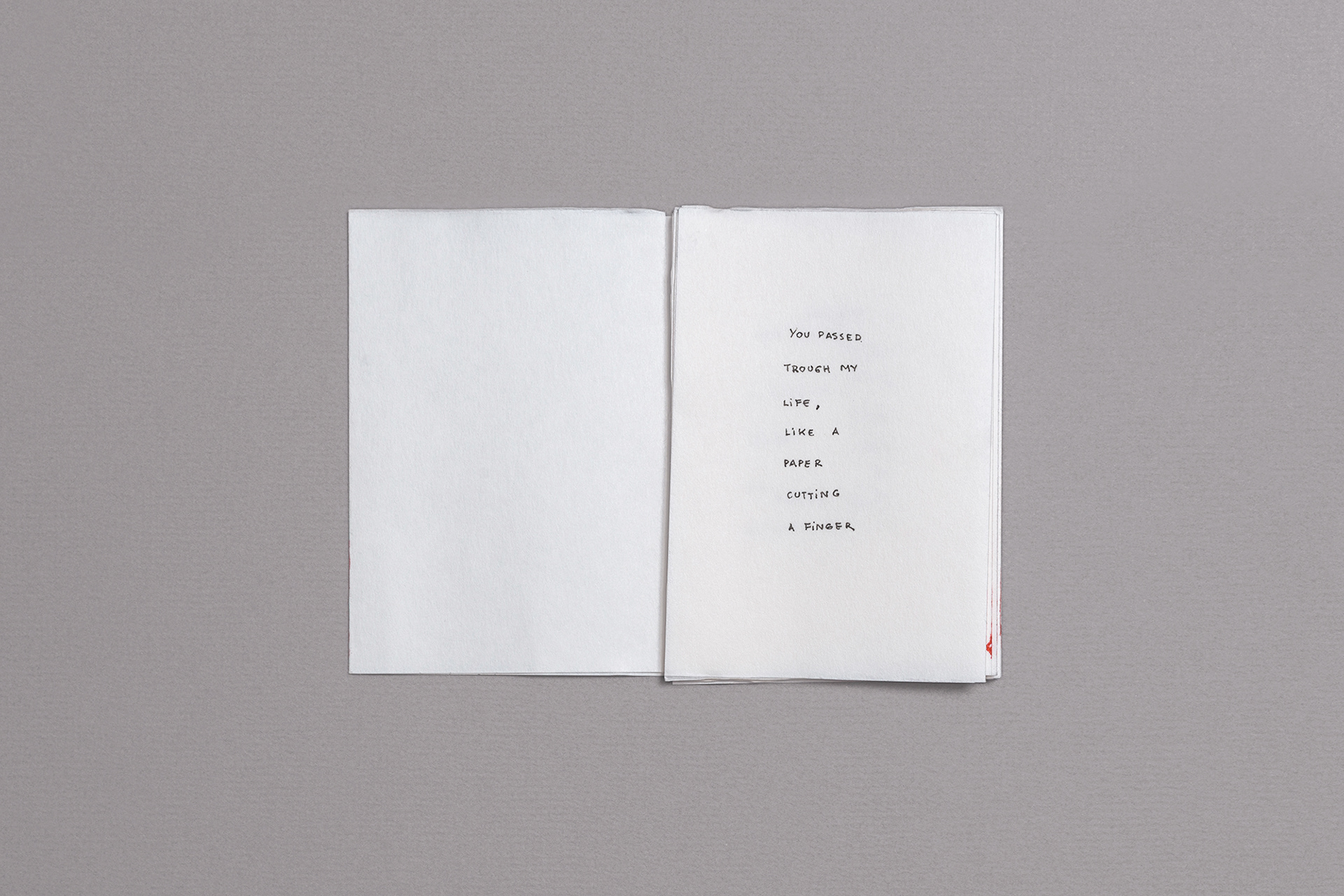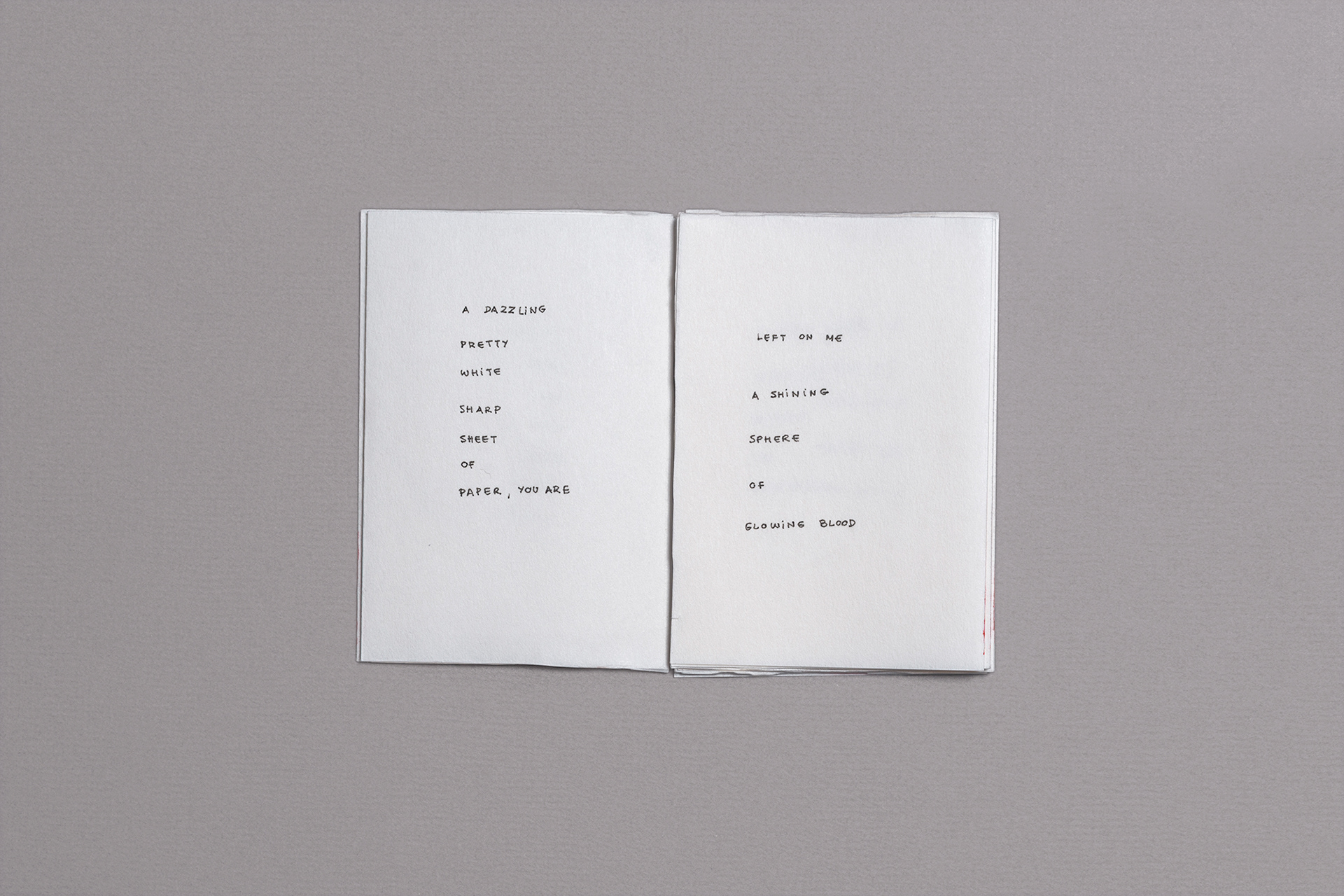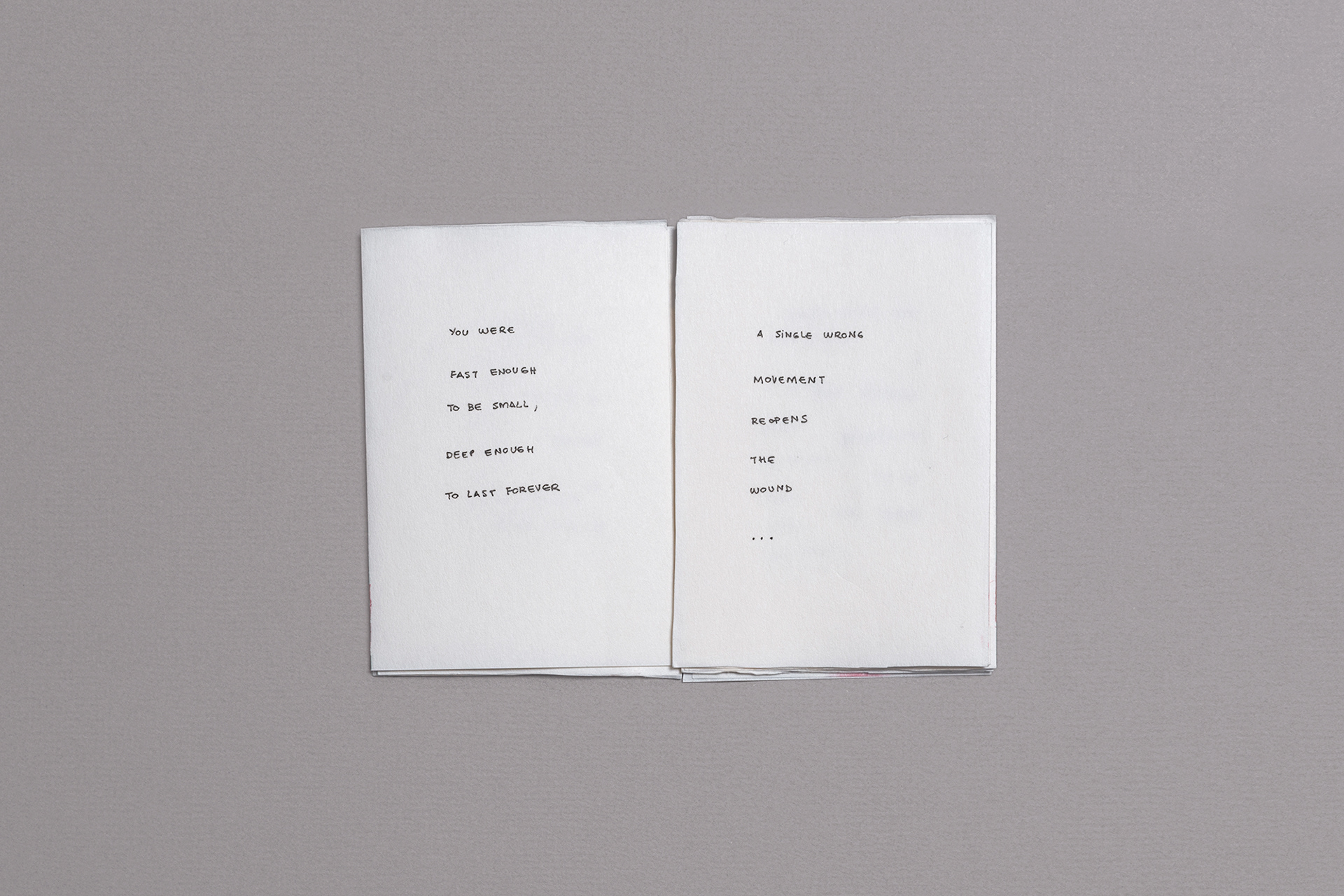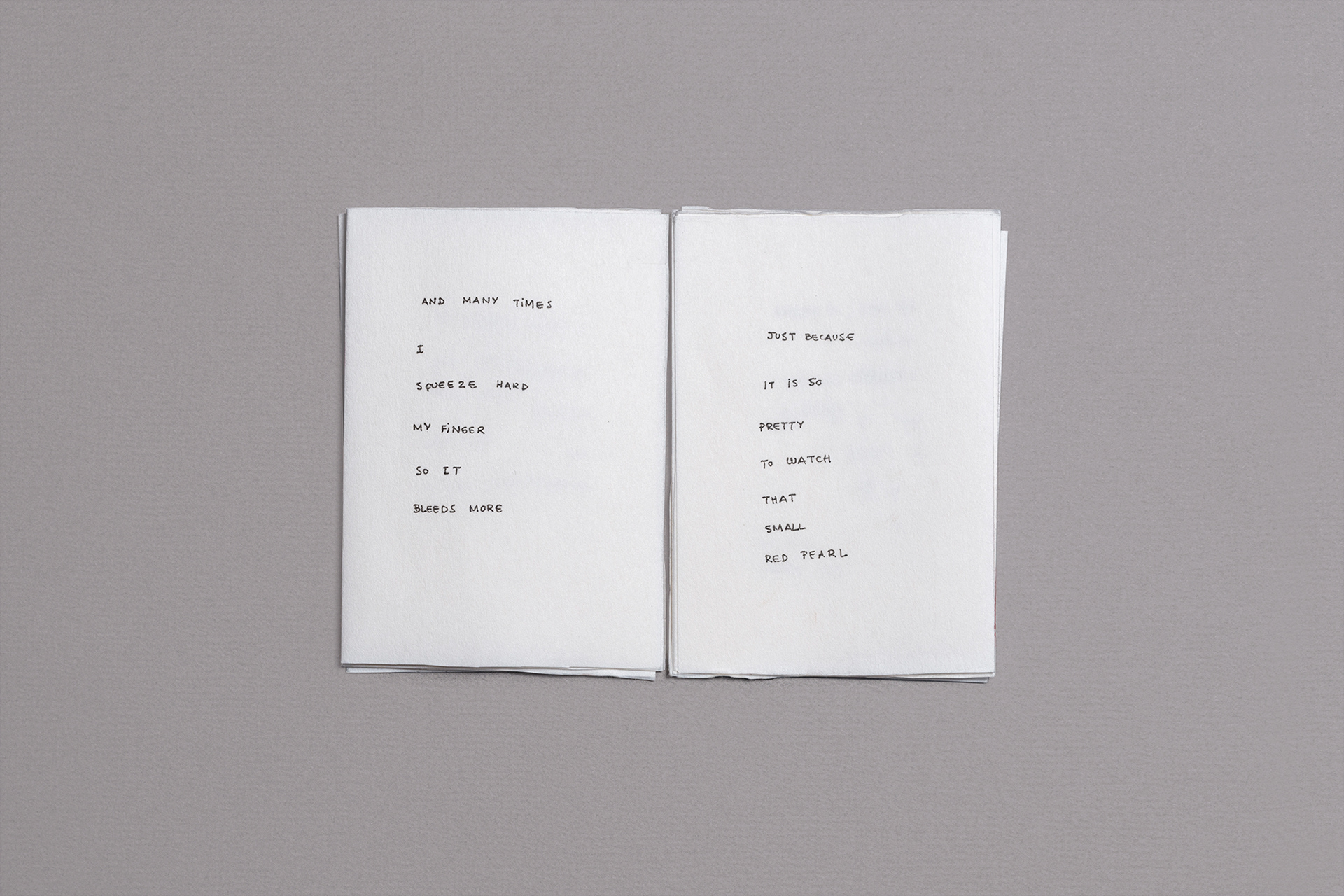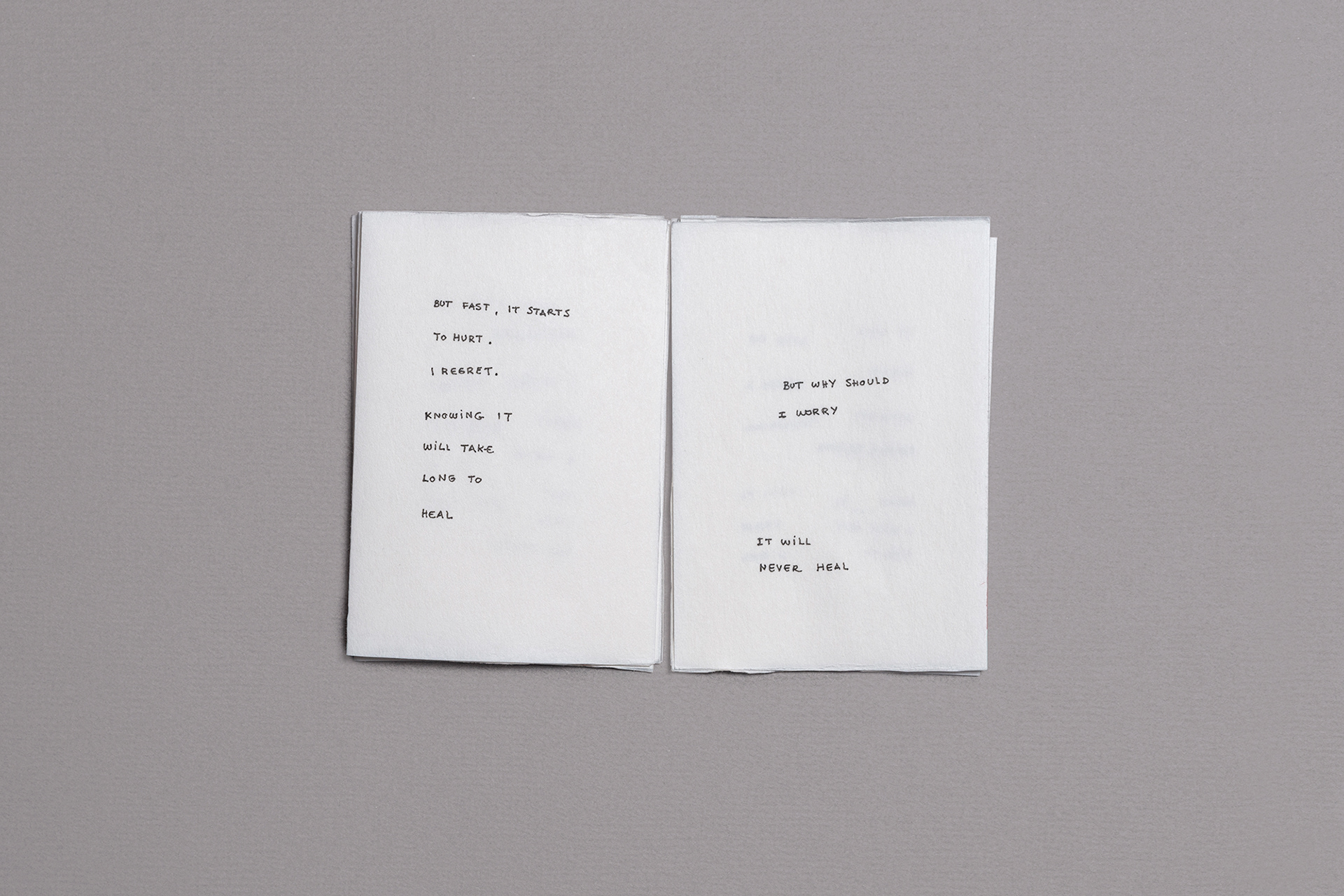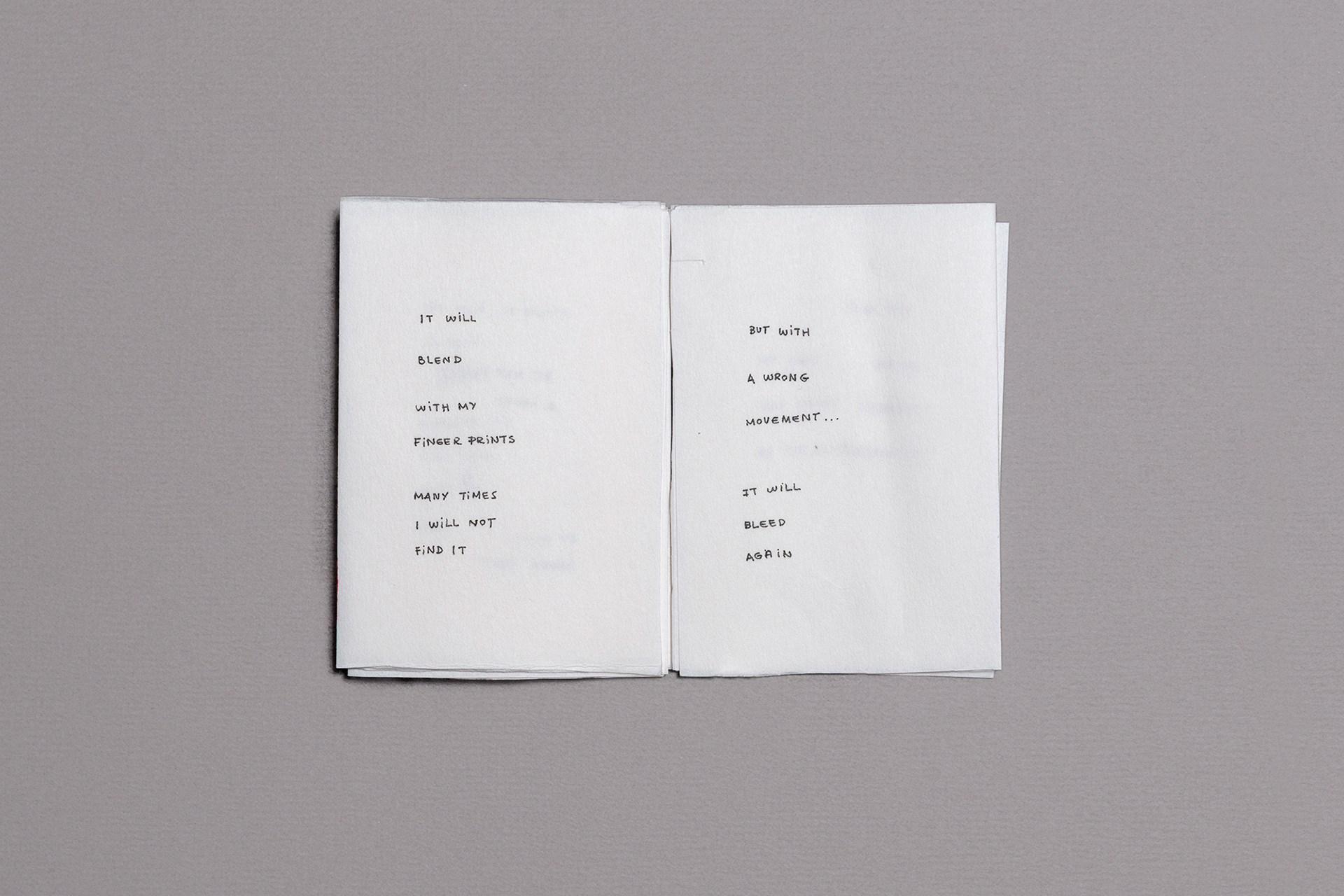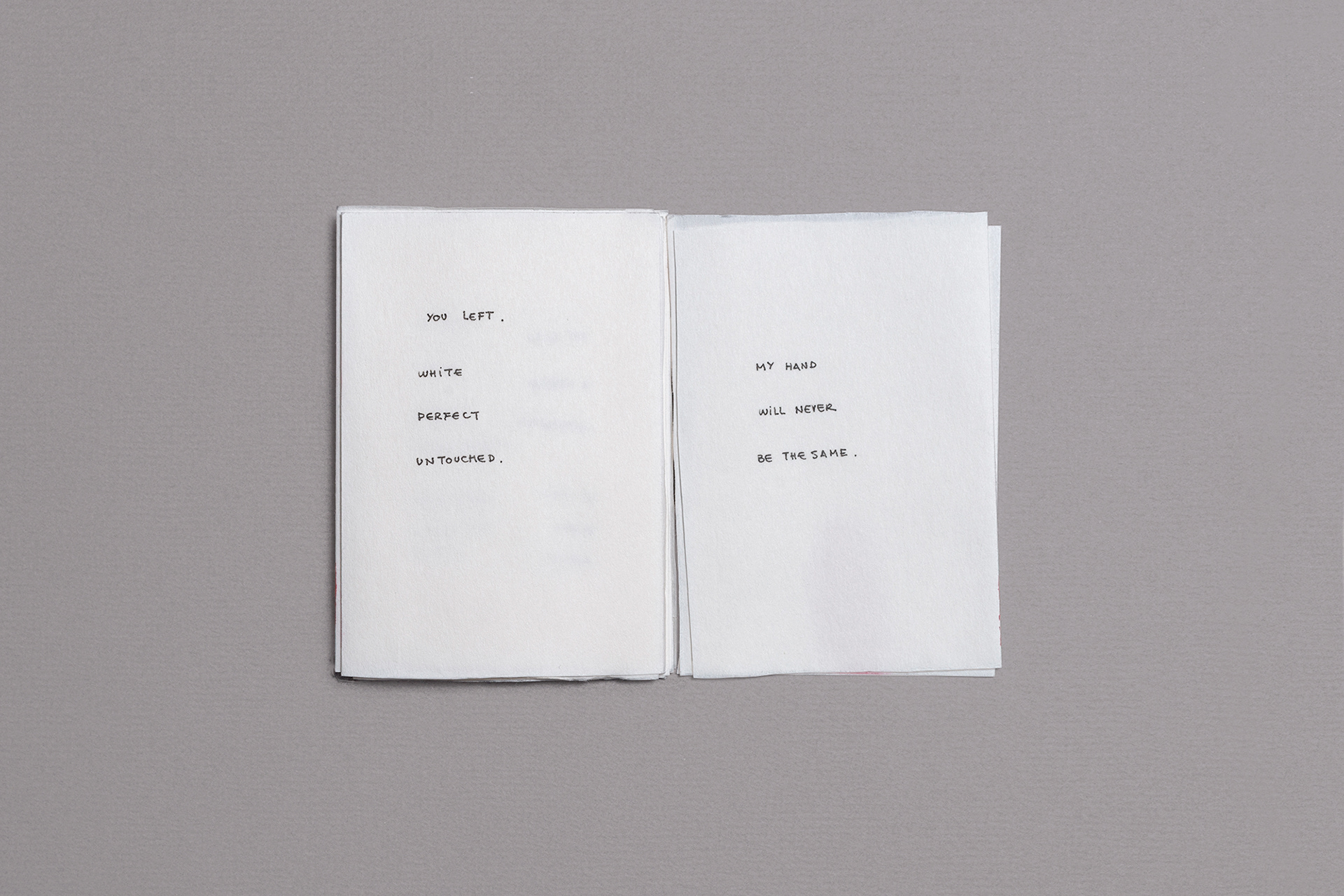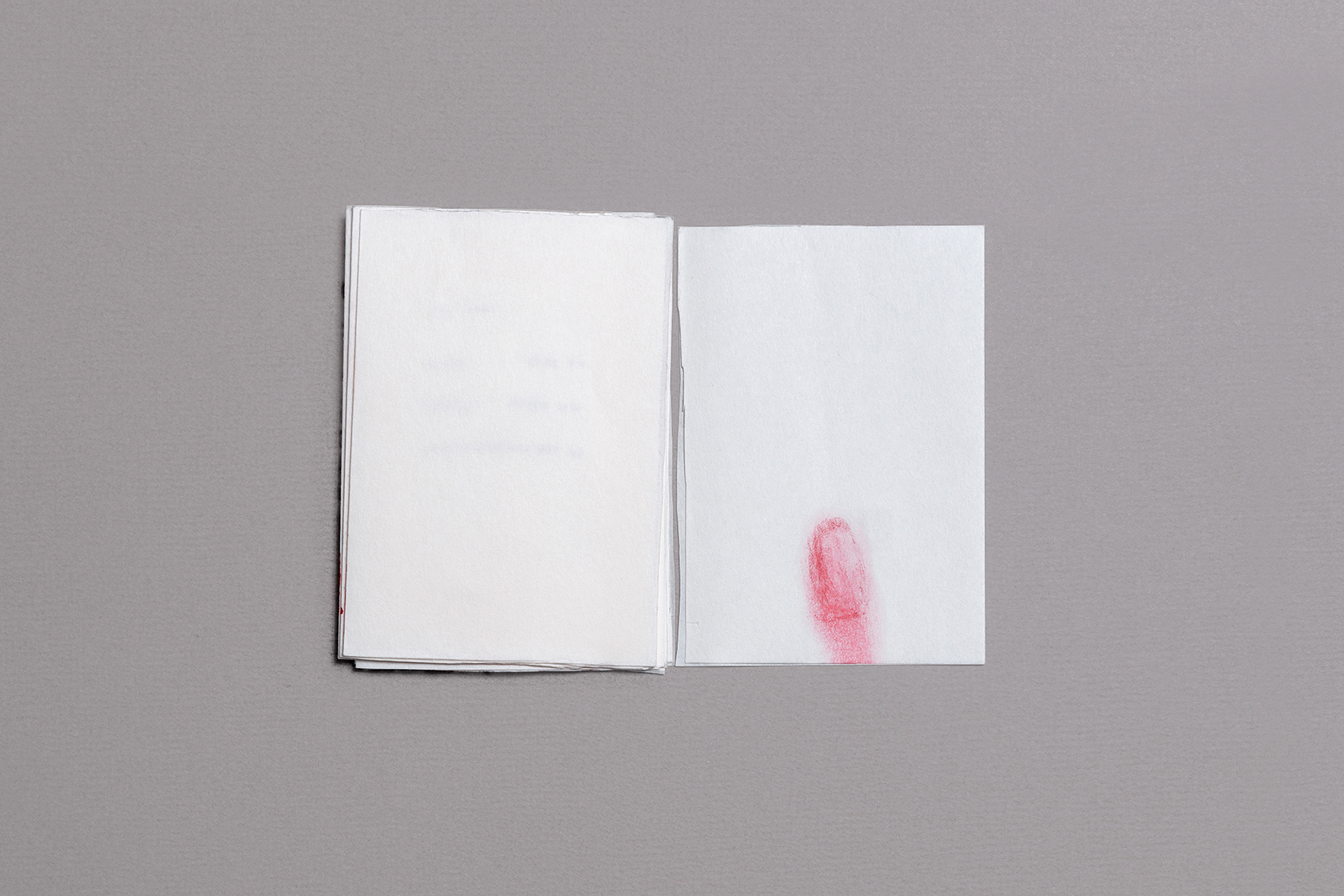 Special thanks to Rodolfo Rocha, Heini Hälinen, Ayano Honda and Bia Braz.
Please send an inquire to if you are interested in buying a copy of it.
December 2016
Editorial design, Graphic design, Print design, Fanzine