H I R A G A N A
world's smallest compilation of Japanese expressions for typography analysis of Hiragana characters
The hiragana is known as the
onna-de
(freely translated as 'woman hand') writing system. In the past, it was characterized as a  secret language used by woman and that would be one of the reasons why the handwriting is so deformed nowadays, which makes its comprehension many times very difficult. The content explores the impact of hiragana characters on those who are not familiar with it. Ten different people wrote the same Japanese expressions so the handwritten characters can be compared. In the book, the colors: black, white and red were chosen representing 'the three colors of beauty in Japan' resembling the women make-up.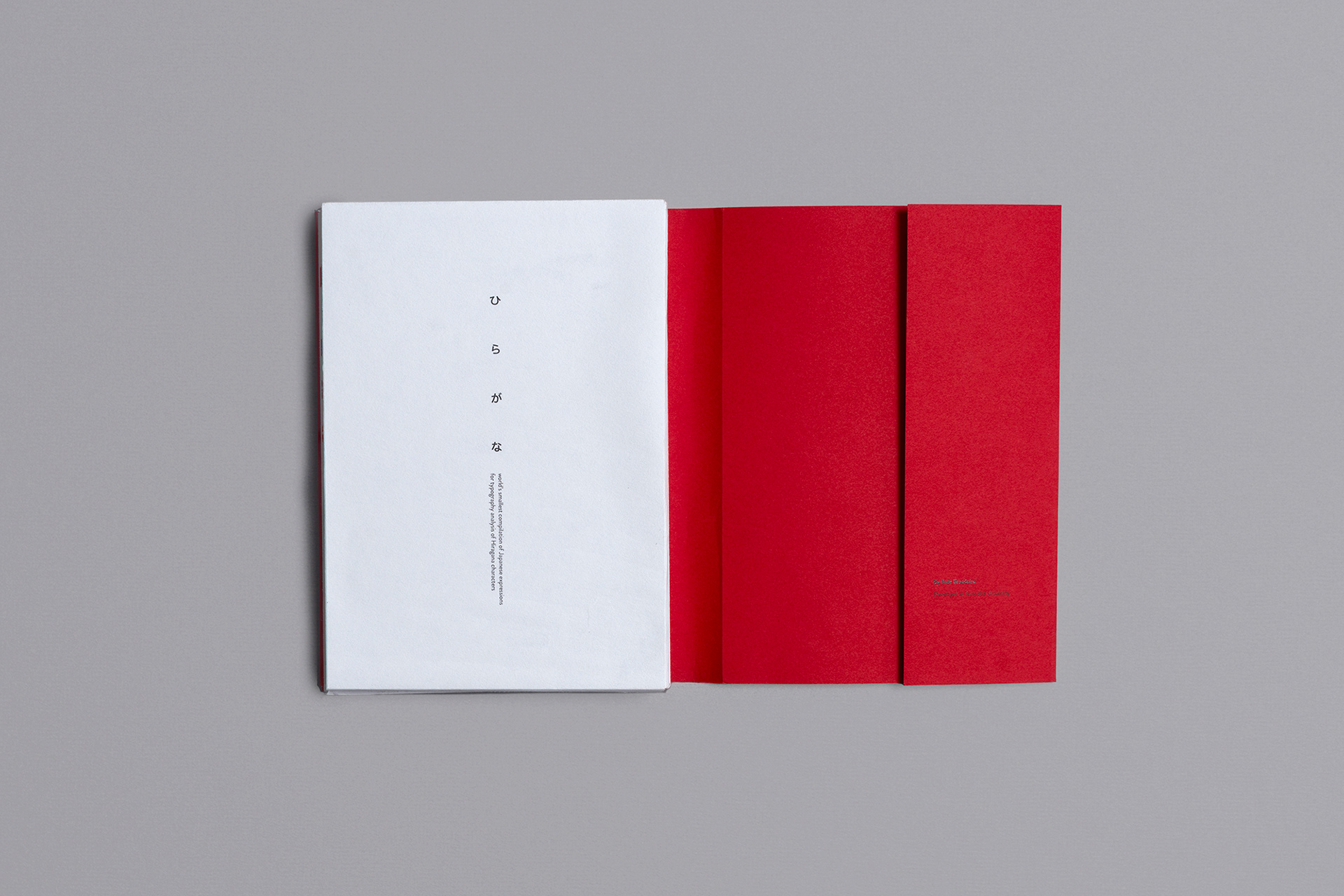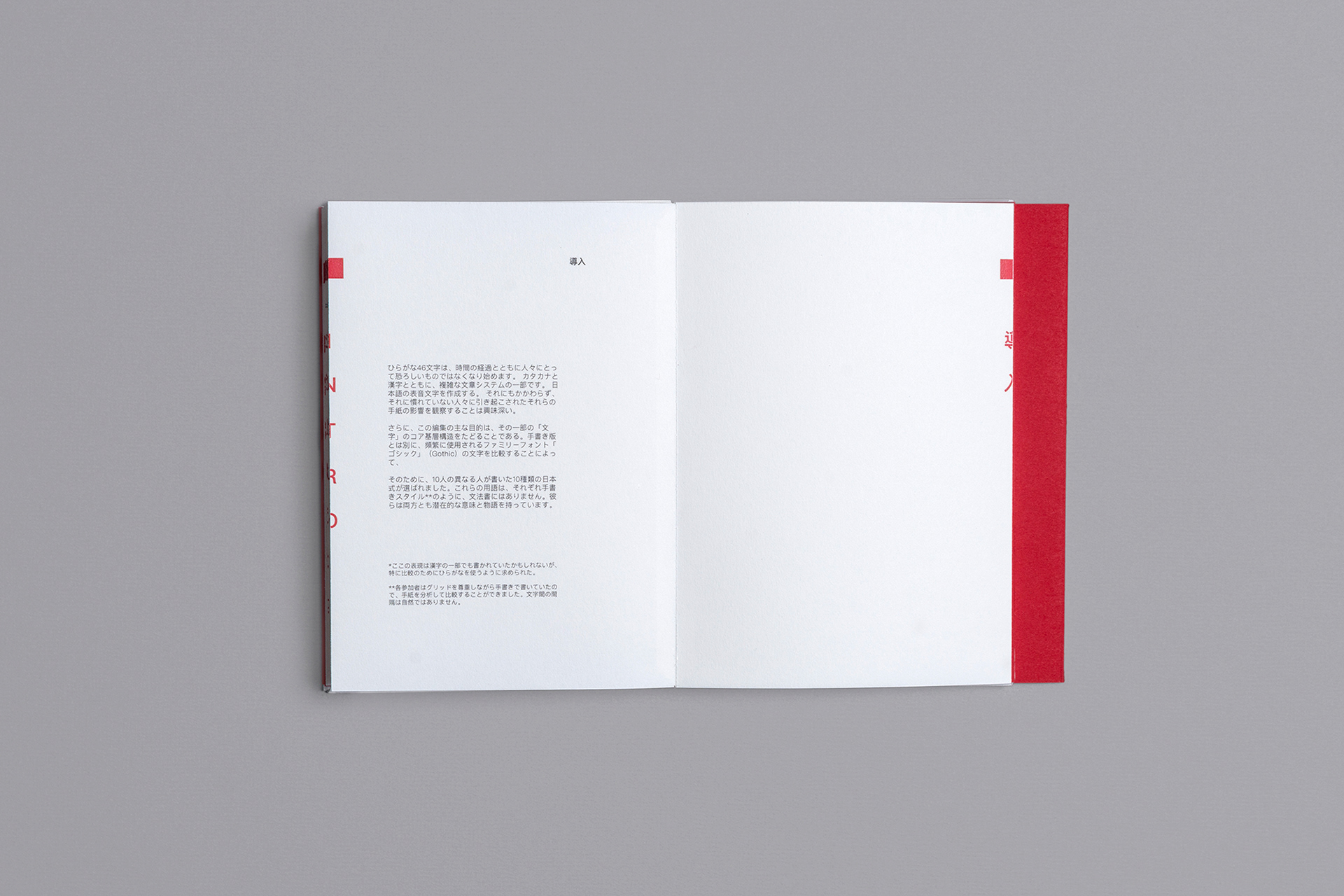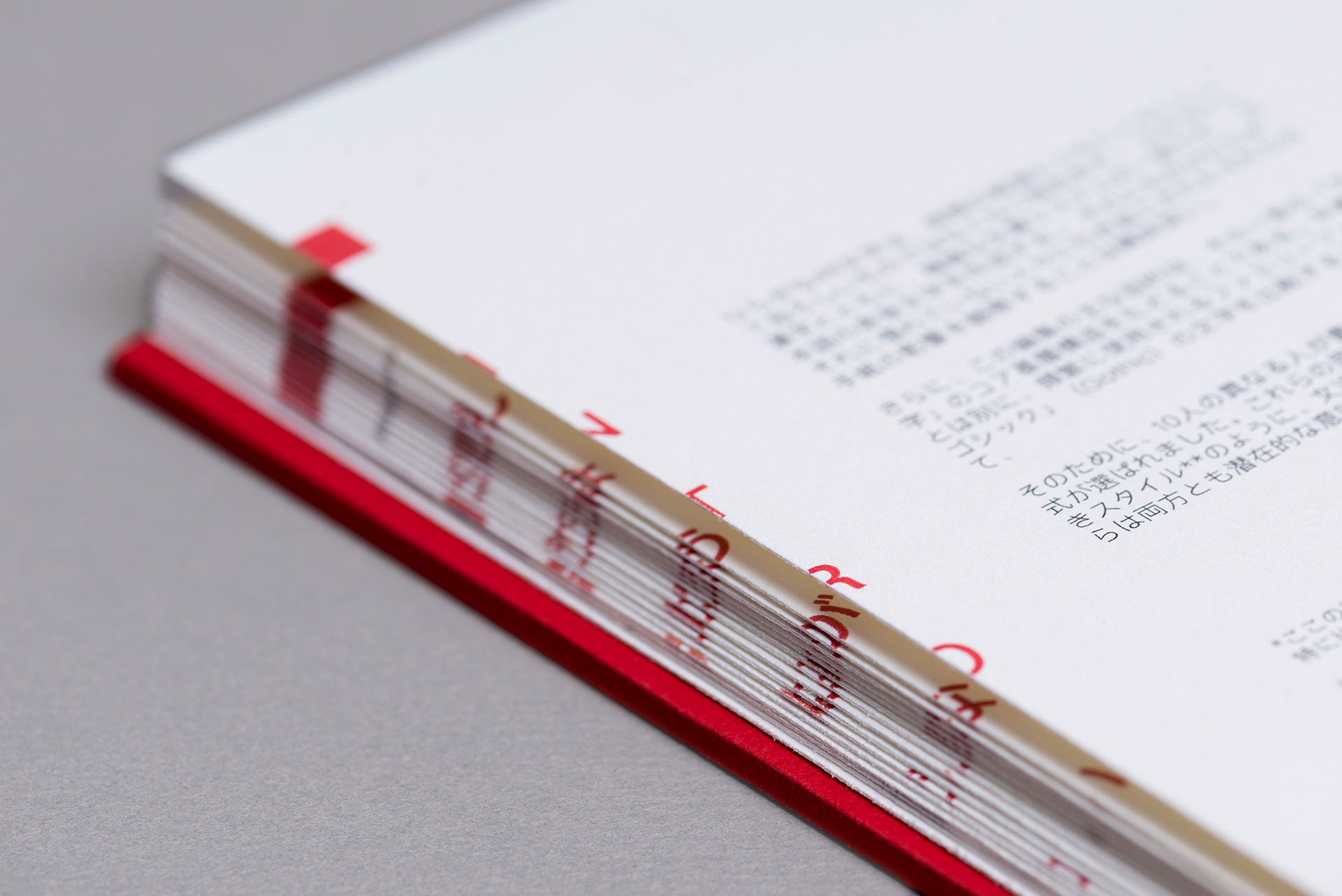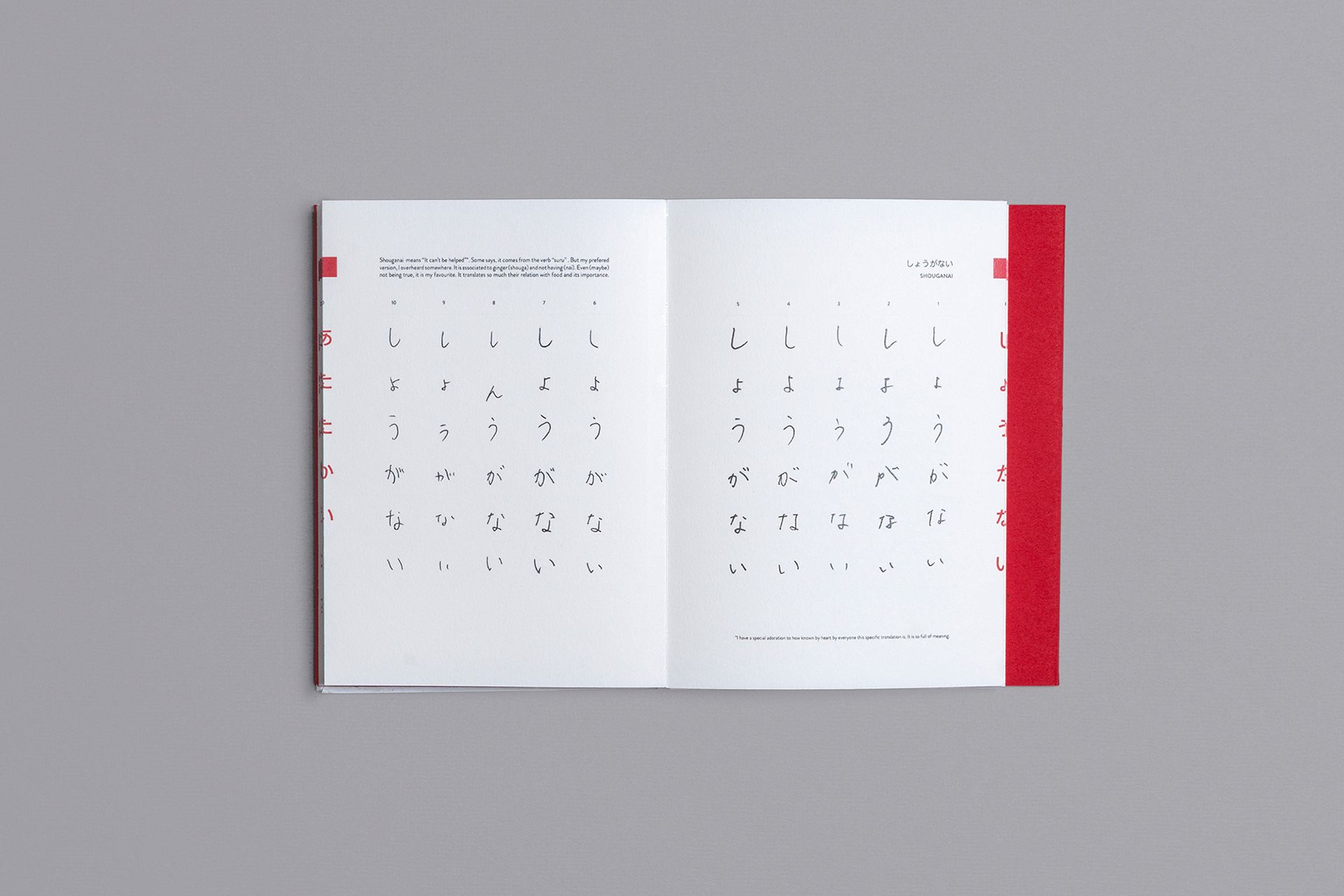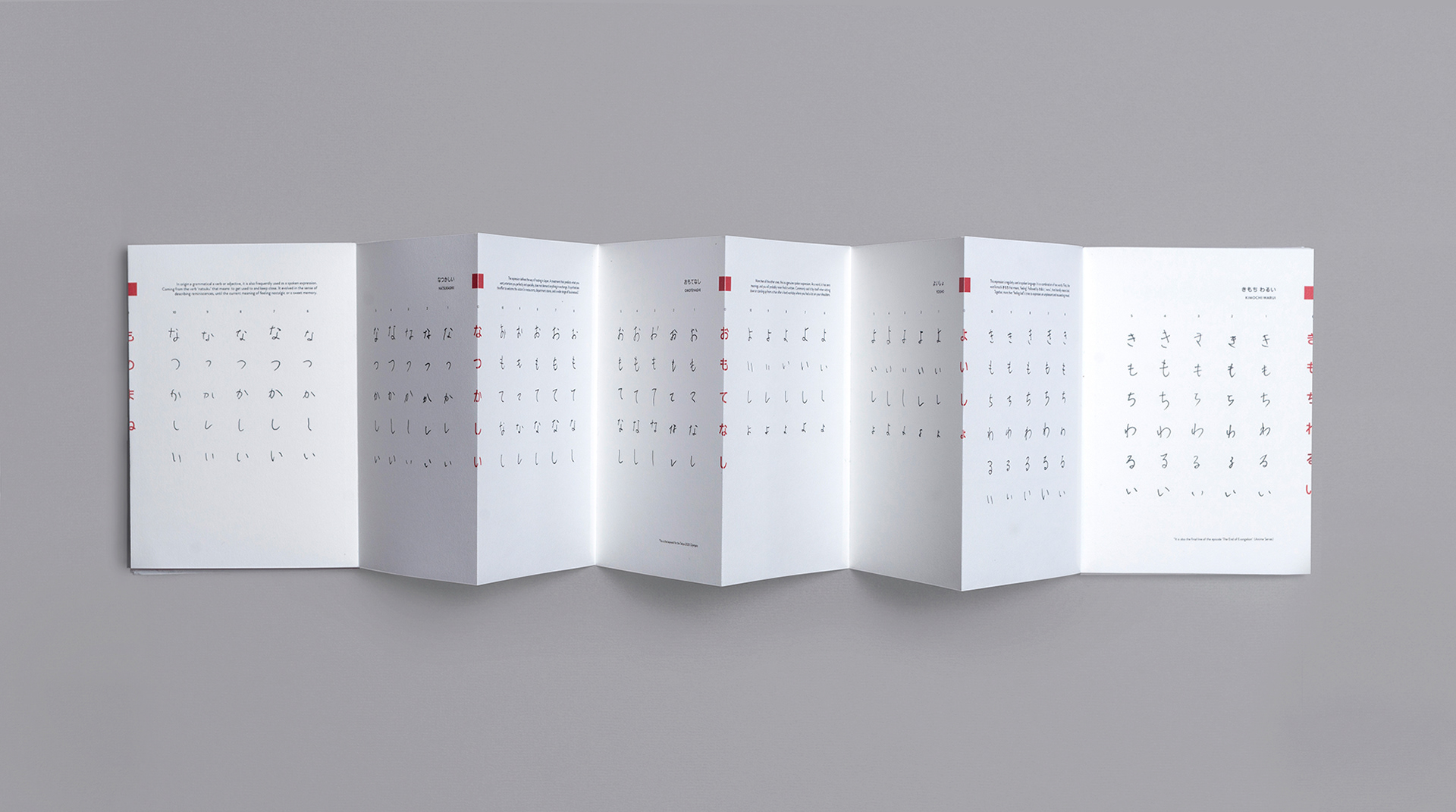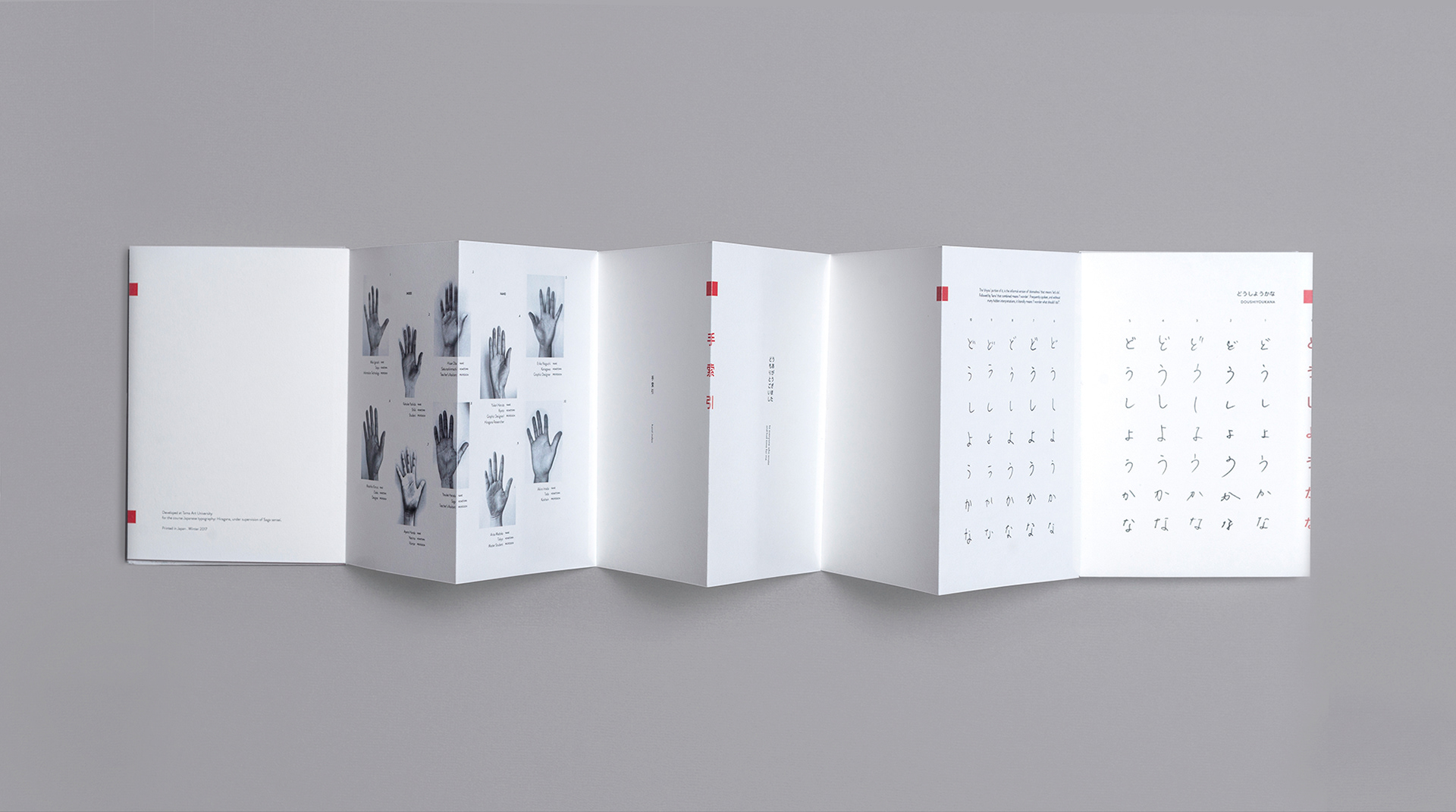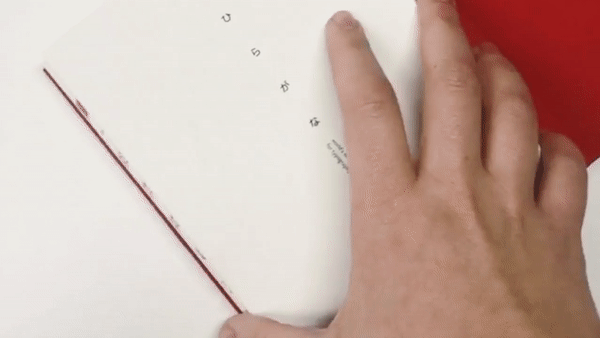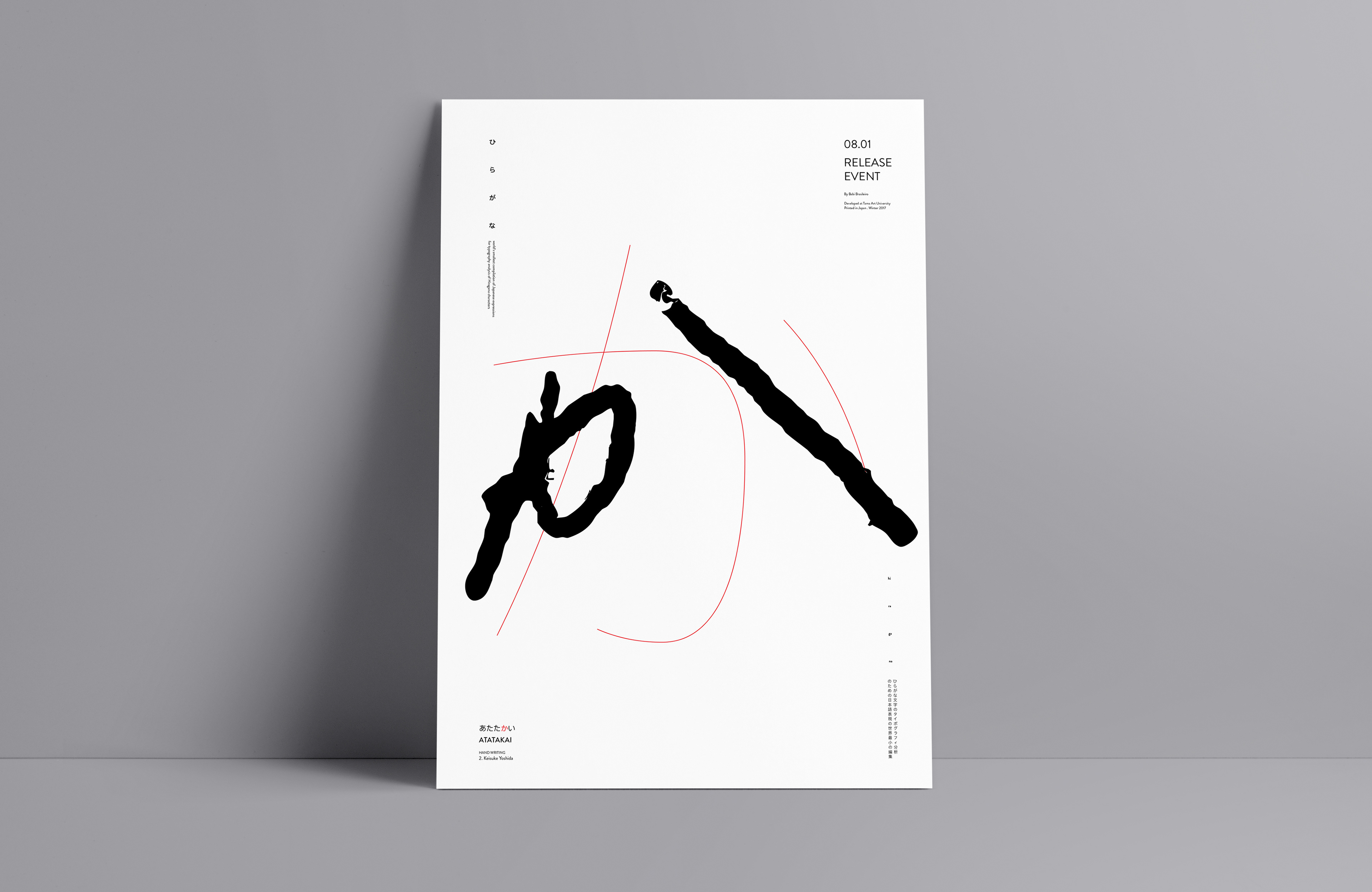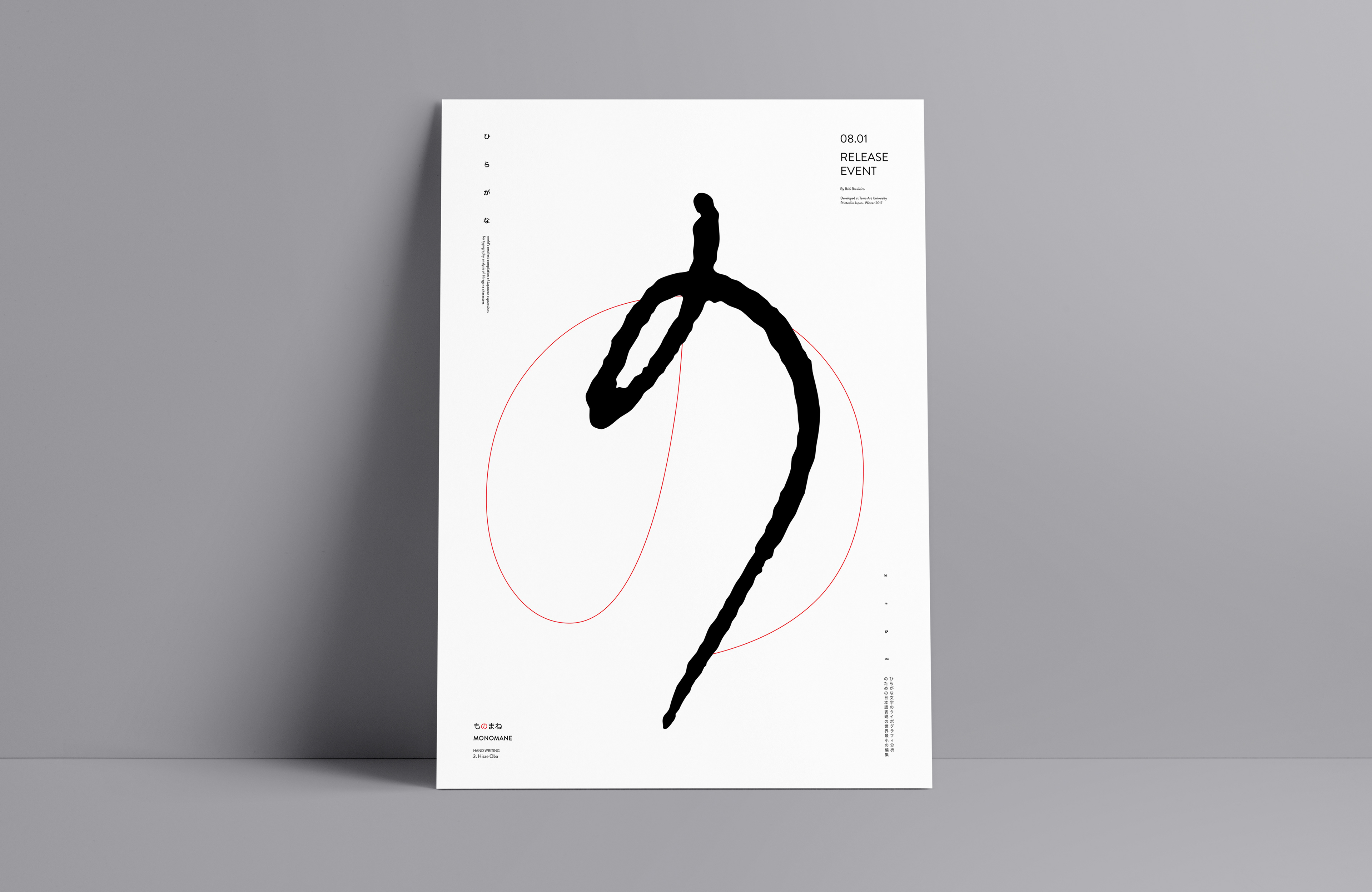 This work was developed for the Japanese Typography course as a Master degree exchange at
Tama Art University.
January 2017
Art direction, Editorial design, Graphic design, Print design