A A L T O  F E S T I V A L  2 0 1 8

Aalto Festival is an umbrella brand for the variety of events held in the spring at Aalto University, Helsinki. To unify all
events in one single identity, a bold logo was created alongside with an elaborate and functional illustration. It was
created as an arrangement of multiple abstract objects to symbolise the diversity and variety of the Festival's events. 
To give the illustration both a warm but also contemporary aspect, textures were created with free hand doodles,
paints, and silkscreen that after were scanned and applied to 3d shapes, generated with Cinema 4D and Photoshop.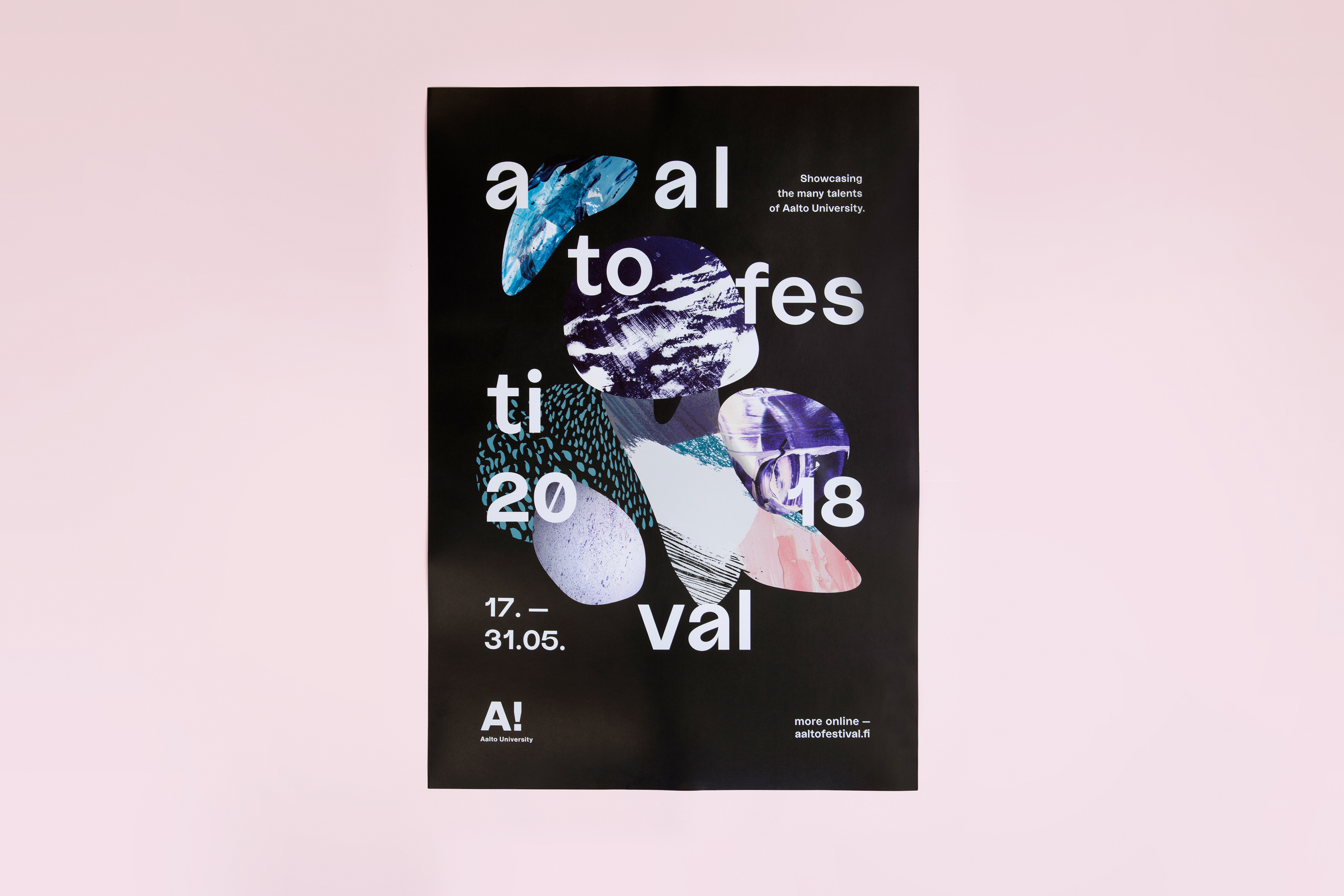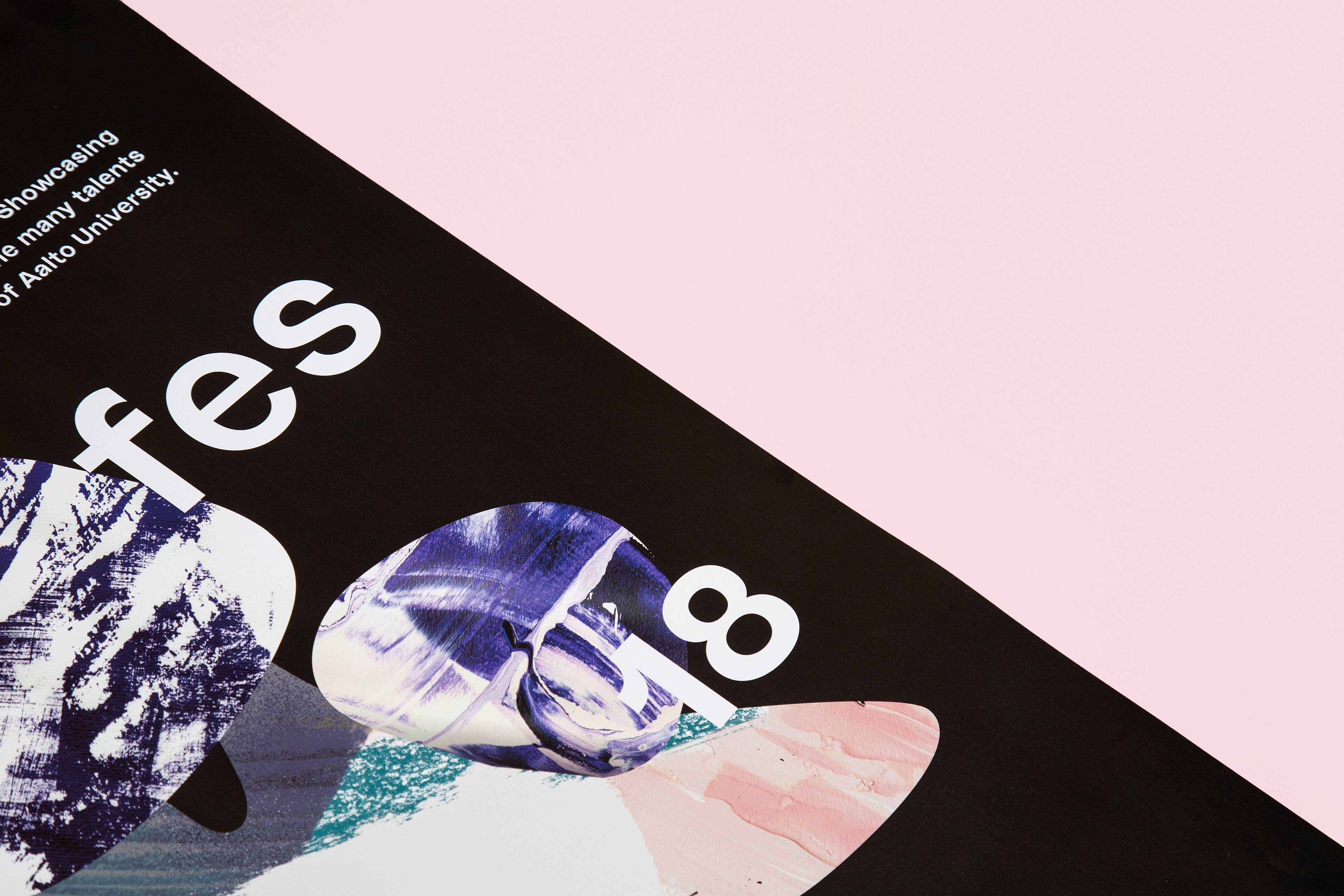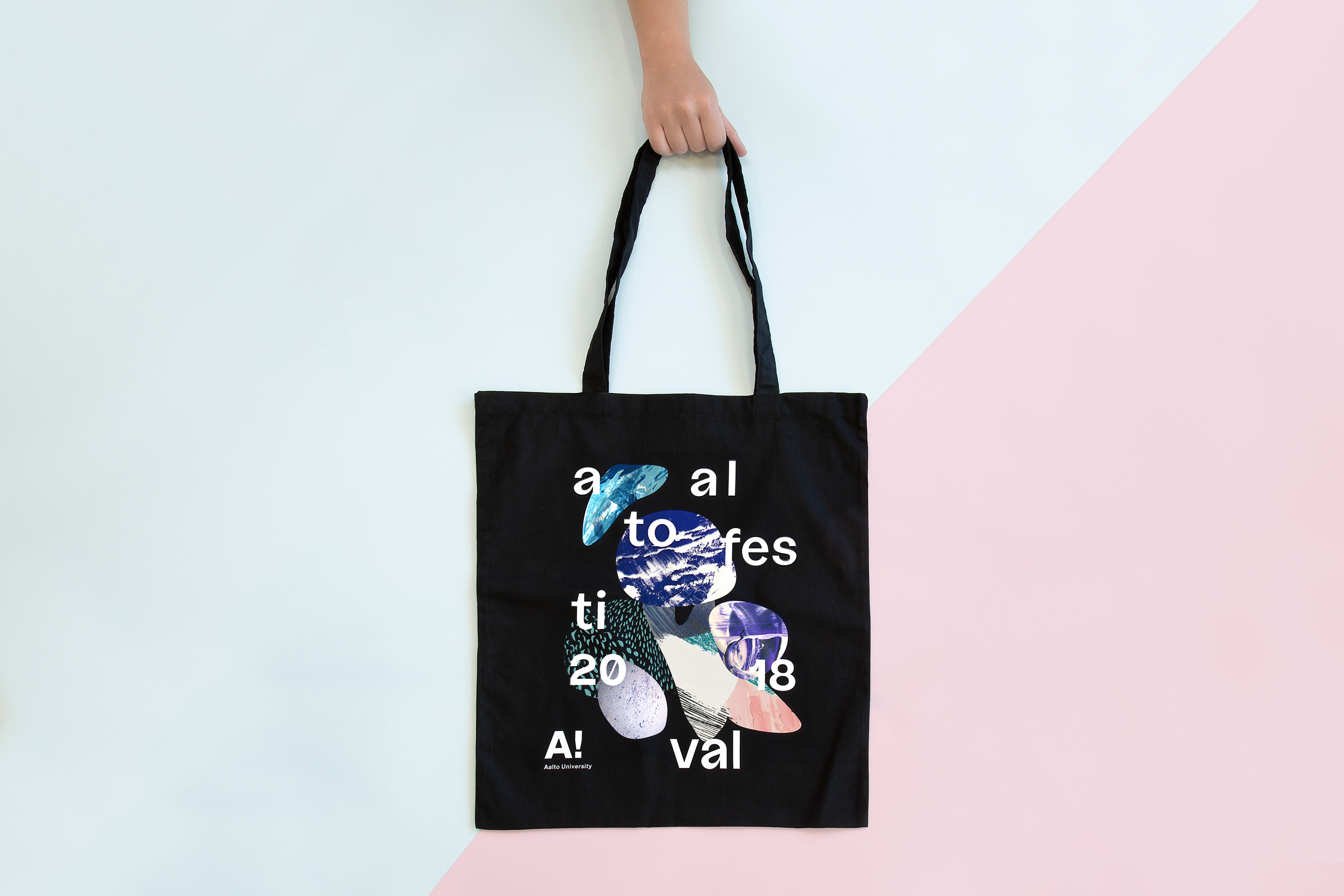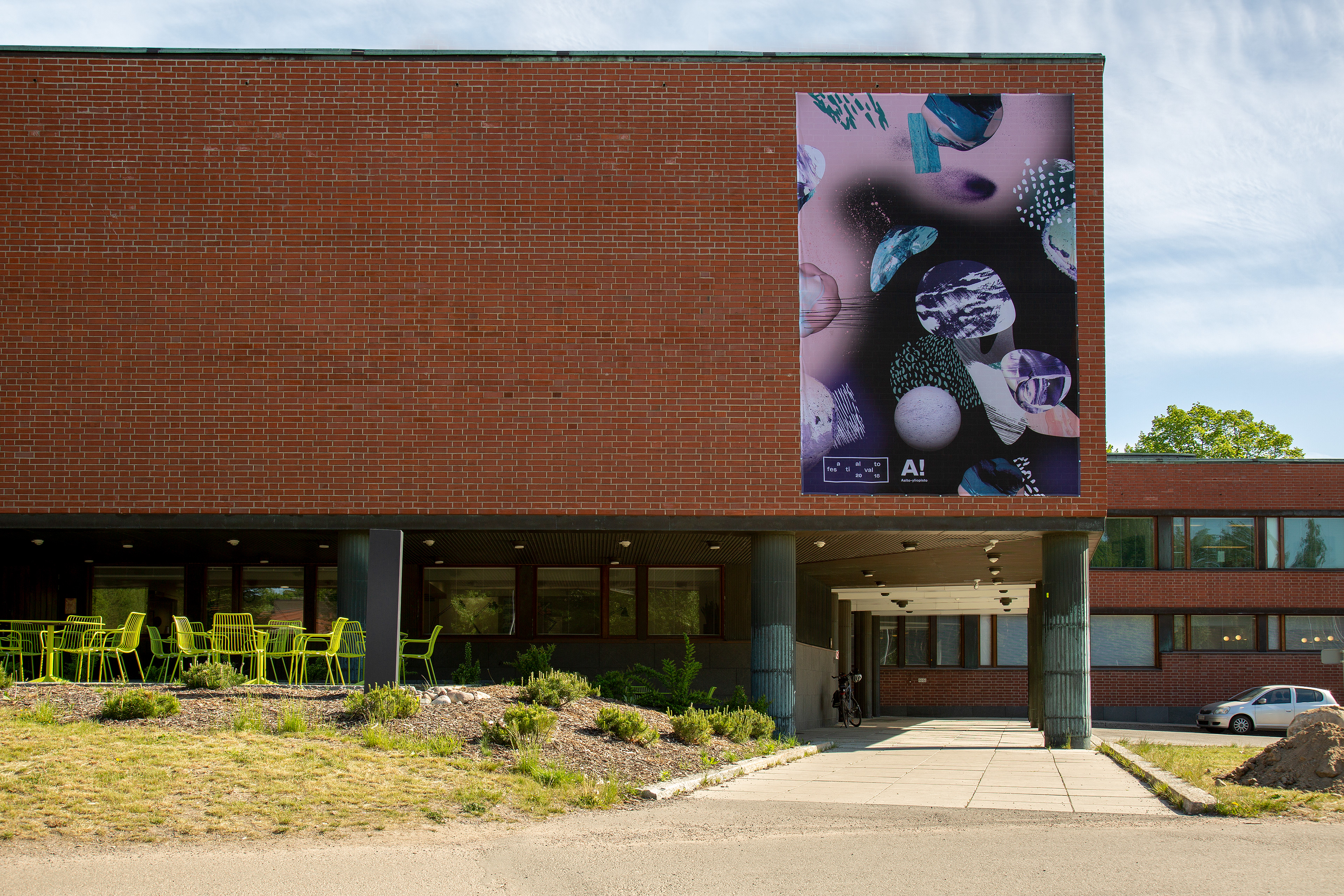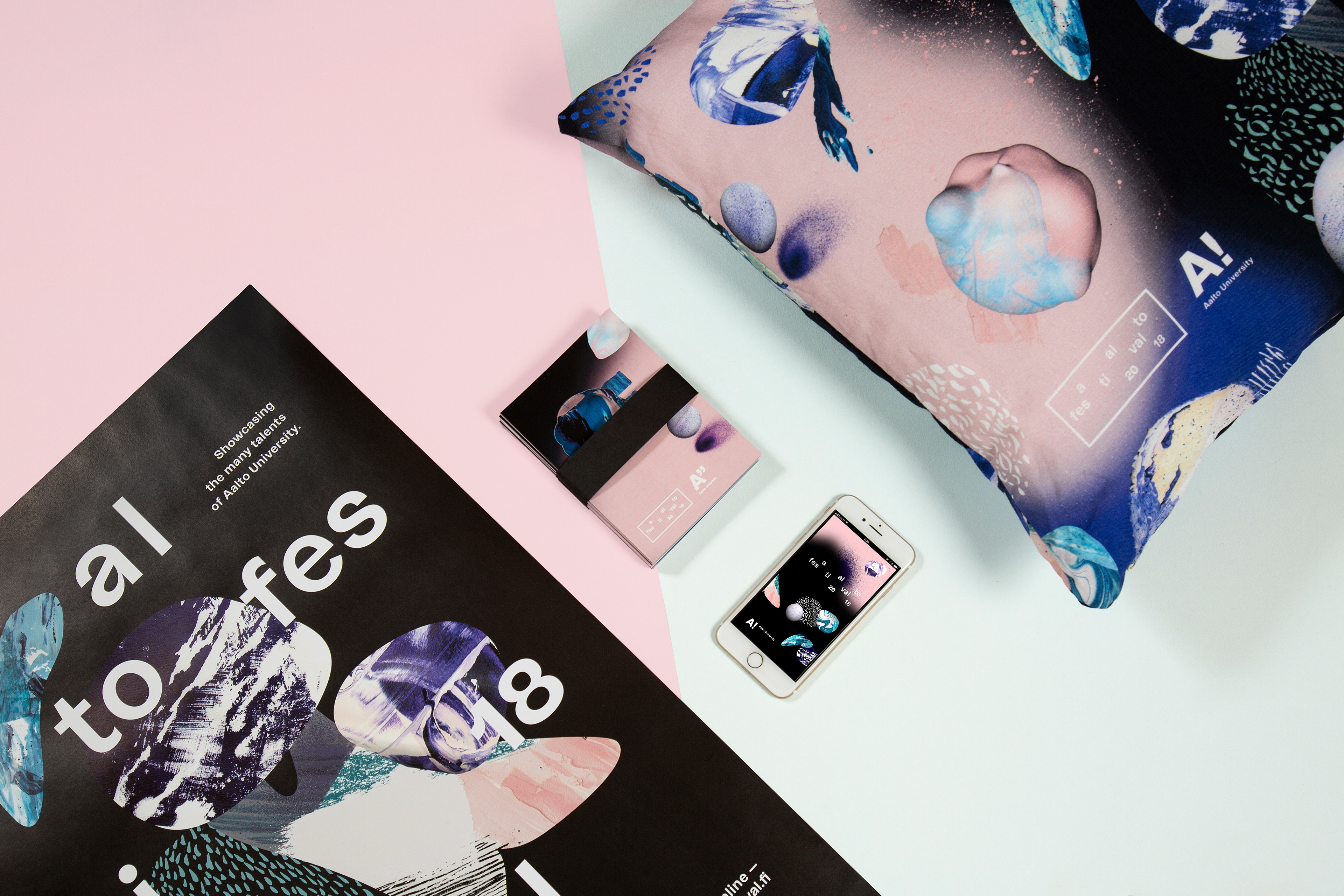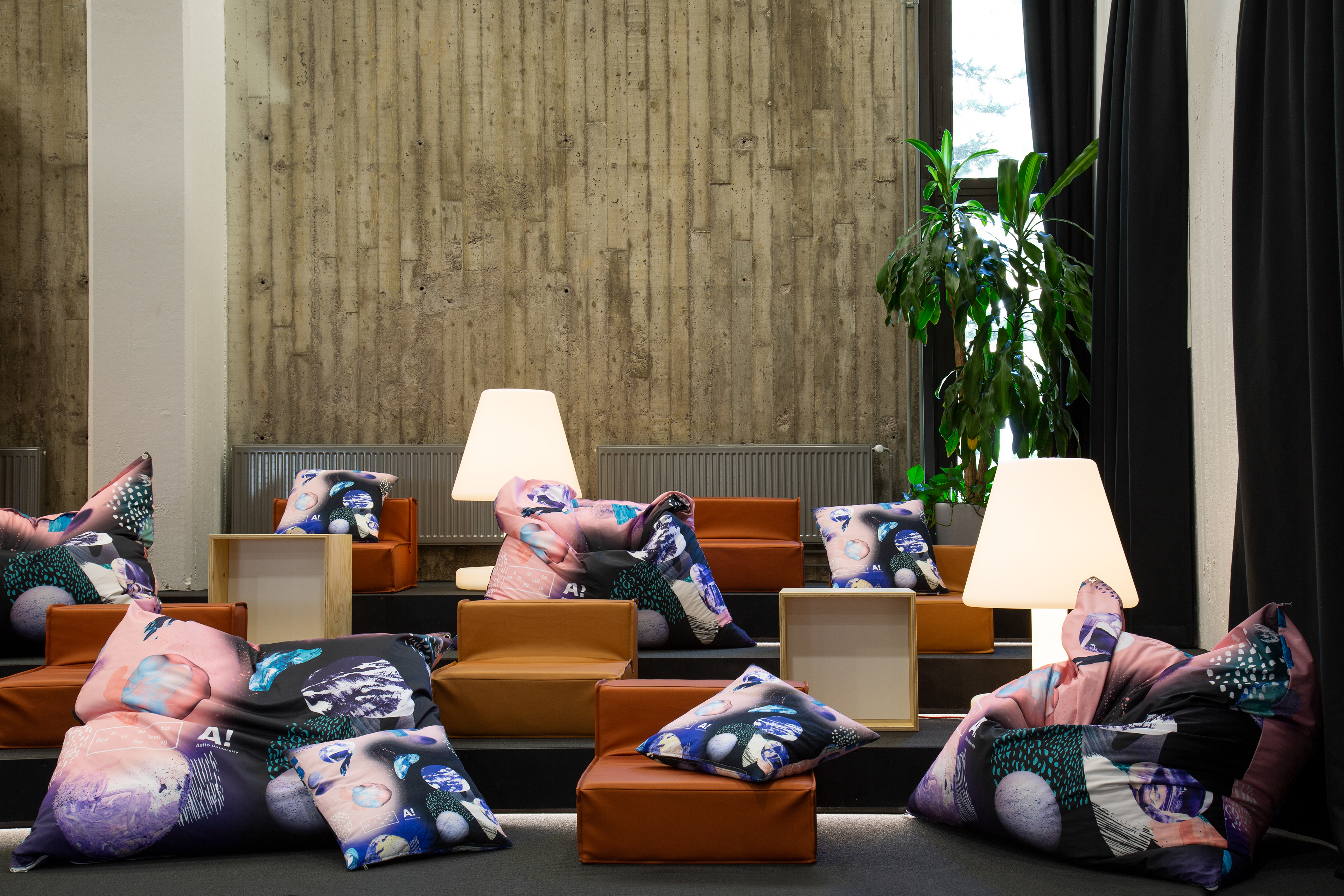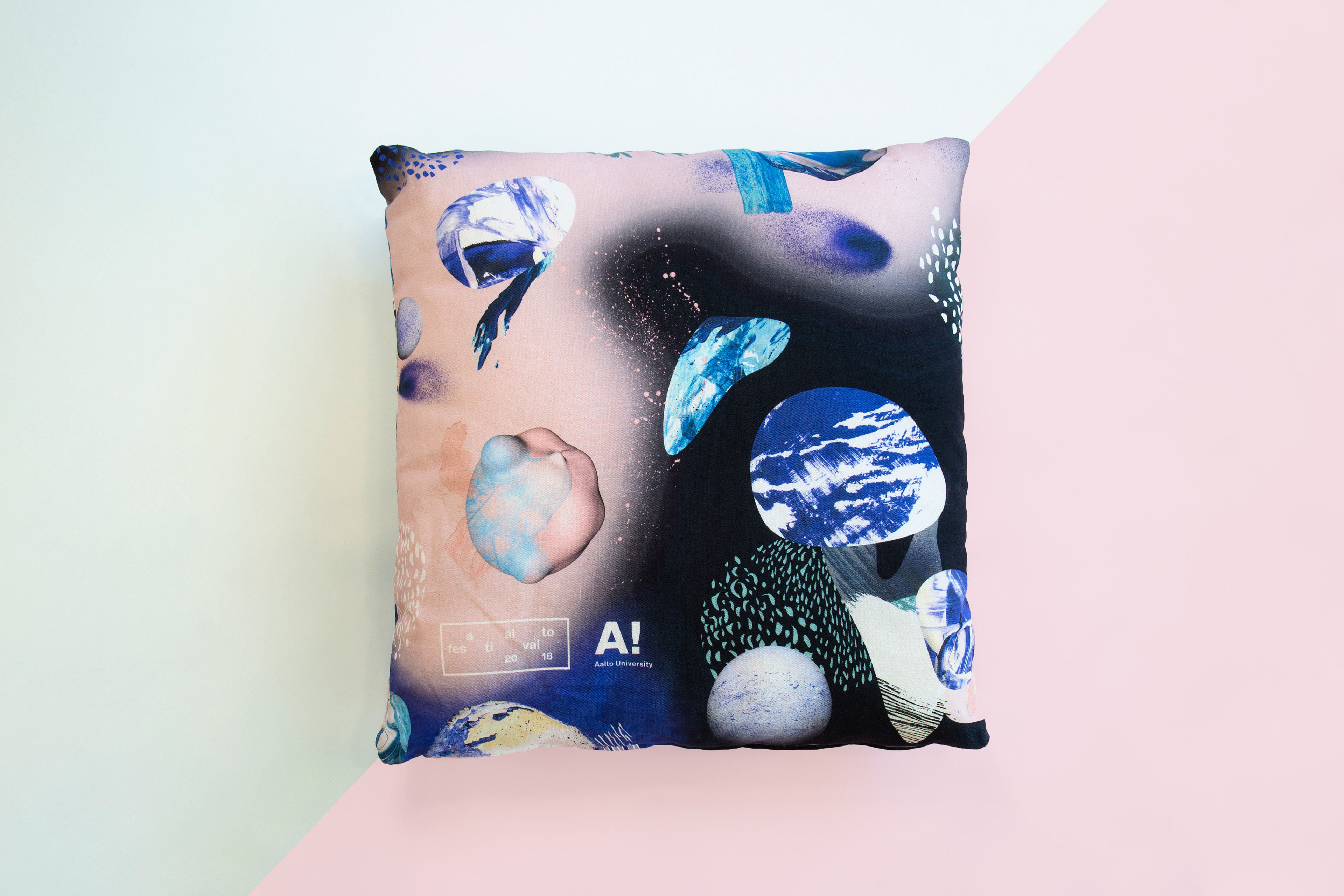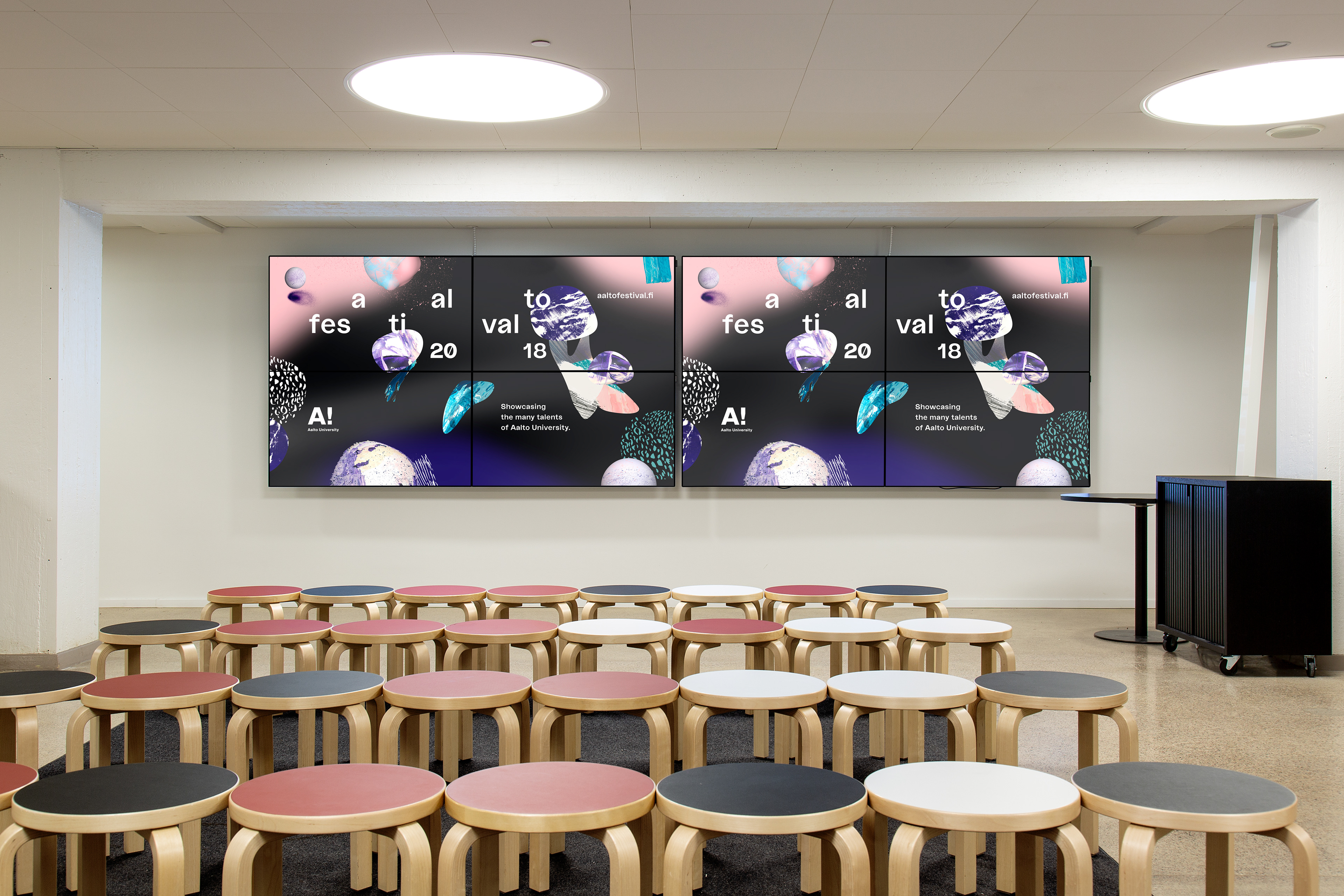 Developed with  Anna Muchenikova (visual design) and Sourya Sen (animation)

May 2018

Graphic Identity, Event, Visual design, Illustration, Print design, Poster, Mixed media, Printed matter, Objects